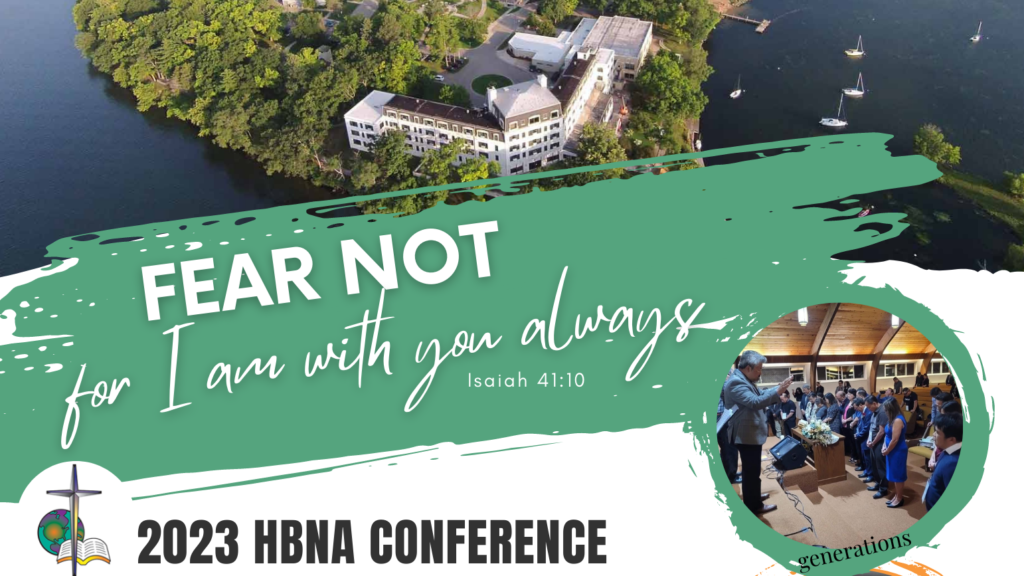 September 27-30, 2023
Pastoral, Men's, Women's, and Youth Conference will take place Wed., Sept. 27th in the evening, 4pm into Thurs. Sept. 28th. See Ministry Flyers for details on their conferences.
HBNA Business meeting will take place on Friday, Sept. 29th into Saturday, Sept. 30th. Ministry and Financial Reports on furthering the Kingdom of God.
Registration covers Lodging & Meals for the entire stay
$474 per person rooming alone
$600 per couple
$235.50 per person for 4 people to a room
Early Registration Deadline for rate above is July 24th. Late Registration or Walk-in will be an additional $20 per person.
Location
Green Lake Conference Center
W2511 State Rd 23
Green Lake, WI 54941